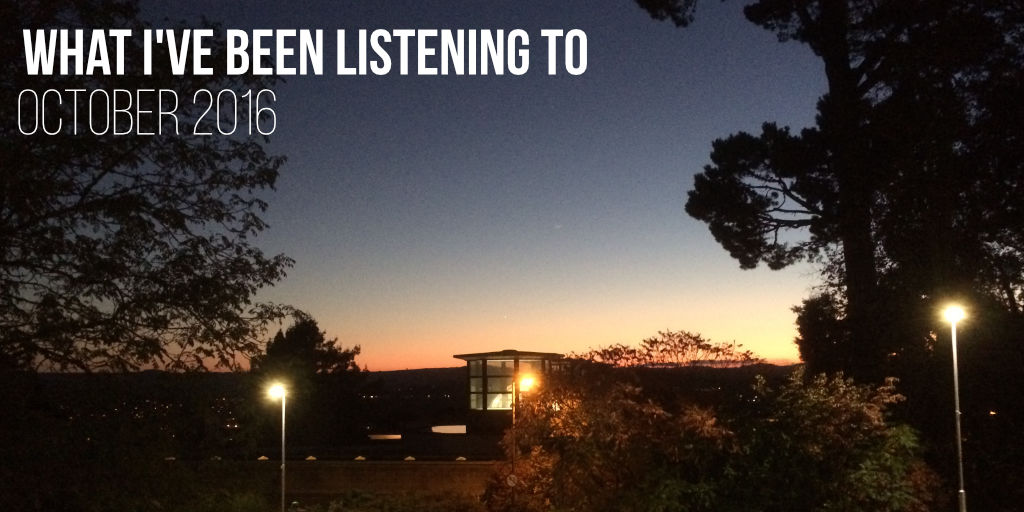 A heady welcome to the second year of my music posts. As we being the long down hill meander towards the end of the year I've compiled another bunch of tunes to draw you through the increasingly cold night and crisp mornings. It may be a few days late, but let's get into it.
Kina Grannis (ft. Harry Shum Jr.) – Closer (Chainsmokers ft. Halsey Cover)
I really wanted to feature this cover last month, but unfortunately the Youtube video didn't show up in time to make it in, however I've still been listening to this song. Kina Grannis is a fantastic singer and if you're in the market for some acoustically inclined covers she's definitely a good place to start. The original version of this song was interesting, but this one just caught me in the right way at the right time and it just stuck.
Jacob Collier – Hajanga
This is one that came across my turntable from the Spotify. I was instantly besotted with the wackiness and creativity of the arrangement. This song is essentially bottled up joy presented in video form. The song is great and the music video is very entertaining. For those cold, bleak feeling winter months, this should be just the tonic.
Bruno Mars – 24K Magic
Hot damn! The 80s groove is being channeled big time at the moment, and I'm kinda revelling in it. The latest in the long line of people to throw their hat in this arena is none other than Mr. Mars himself, Bruno Mars. He's no stranger to this kind of groove, but will this hit prove as catchy and viral as Uptown Funk? Only time will tell. Somehow, I just get the feeling it won't quite have the same charisma as that tune, but it is pretty cool.
Röyksopp – Never Ever (feat. Susanne Sundfør)
I've enjoyed the music of this Norweigan synthpop duo since hearing Happy Up Here from their excellent album, Junior. They've been a little on the quiet side of for the last two years since their last album dropped in 2014, but now they're back and better than ever. I really love the style of these guys as they don't opt for the humming and obnoxious synths that most artists of this genre opt for and instead craft a delicate mix of superb synth pads and melodies. Add in some top shelf vocals from the magnificent Susanne Sundfør and you've got yourself a fantastic piece of modern synthpop. If you like what you hear, I suggest checking out Junior as well, as it's along a similar vein.
ALB – The Road
This is brought to you care of the recommended section next to Christine and the Queens on Spotify. I felt like something a bit different, so I listened to his album Come Out! It's Beautiful which is absolutely superb from start to finish. There are many great songs on this album, and it's just a real shame that he's not more well known. This however is the stand out tune for me. It has a great arrangement, poignant lyrics and this particular live performance is great.
VHS Collection – Ghost
Another glorious bit of well executed 80s-style modern synthpop for you here. Tracks from the Stereo Hype EP have been popping up in various playlists all month, so I figured that if it was so strongly recommended I should probably just take the dive and listen to the whole thing. It definitely doesn't disappoint. These folks have expertly merged the best of 80s synth sounds with modern production to produce a really great collection of tracks. Another stand out favourite was The Black, but that wasn't included primarily because this one is much easier to embed.
Thanks for joining me for another helping of musical goodness. It's getting cold and dark very quickly, so remember to take care and keep warm and I'll be back with another warming tot of musical eggnog in December. See 'ee Drekly.
Tags:
alb
closer
collection
collier
ghost
grannis
hajanaga
jacob
kinda
road
royksopp
sundfor
susanne
vhs