I am a Research Fellow at the University of Exeter, currently applying my training in astrophysics to help better understand, and hopefully begin to solve, the pressing ecological crisis caused by artificial light at night (ALAN). I lead the development of our Monte Carlo Radiative Transfer model, whose outputs we correlate with measurements of animal behaviour to probe the affect of ALAN on the natural environment.

I was trained as an astrophysicist in the Astrophysics Group at the University of Exeter under the supervision of Prof. Tim Naylor. When I have my astrophysics hat on, my research interests firmly straddle the adjacent fields of star formation, stellar evolution, and exoplanet science.

Alongside research, I have taught a number of modules, and oversee the online outreach channels of the physics department at Exeter. I also lead the development of MaxLLG's high-performance and cloud computing products.

Please read on for more detail about each of these points, or see below for some key documents.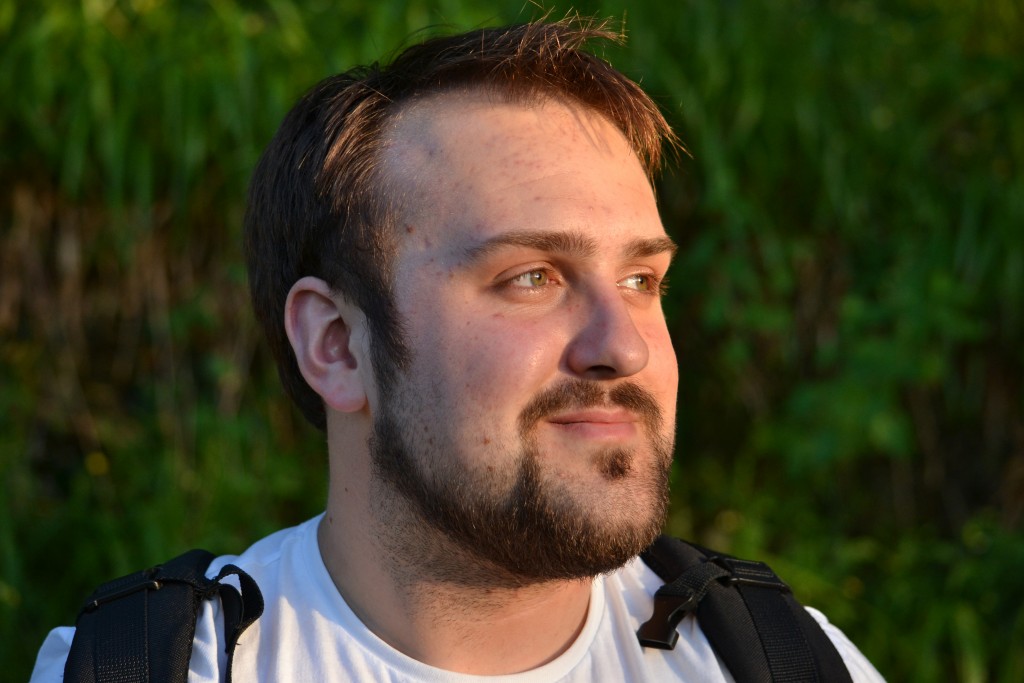 My current research involves understanding the fundamental properties of low-mass stars. Despite the fact that these stars the key ingredients to the modern slew of exoplanet discovery and characterisation missions, they are still remarkably poorly understood. Using cutting edge observations from the second data release of the Gaia mission, and photometry from a multiwavelength collection of wide area surveys, we are working on trying to understand what we do and don't understand about the physics that drives them.
Of particular interest to me is understanding the  apparent radius inflation in this class of star when compared directly to a model of equal luminosity. This discrepancy is commonly noted in M dwarf stars at all stages of evolution, but there still remain some important open questions:
How large is the radius discrepancy between these stars and the models?
Is the effect in some way linked to convective inhibition, driven by stellar magnetic fields?
Can the effect be described entirely by star spots and photospheric opacities?
What is the underlying physics driving this divergence from models?
What is the true effect of this discrepancy on star- and planet-formation timescales?
Teaching
One of my passions has always been to pass on knowledge to others. I have been fortunate enough to be involved in undergraduate teaching throughout my career. This includes:
PHY2026: Practical Physics II - I worked in the astrophysics lab as a demonstrator for 4 years. This was a hands on role in the lab helping students complete their astronomy related experiments. In this module, I was responsible for helping to deliver an experiment using IRAF to study the light curve of Delta Scuti variable XX Cygni, as well as the radio astronomy extended experiment which involves measuring the rotation curve of the Milky Way. I also marked lab reports and gave feedback to students.
PHY2027: Scientific Programming in C - I was fortunate enough to serve for two years as a demonstrator for the delivery of the lab portion of the C programming module in the physics department. In this role I was responsible for both helping students write code and marking and feedback. I enjoyed this module as it allows me to combine my two passions; physics and programming.
PHY1029: IT and Astrophysics Skills - I have also served a demonstrator for the first year astrophysics module, which involves delivering an intensive 6 week course of experiments involving specialist IT software, such as IRAF and DS9. This involved weekly marking, so speed and consistency is key.
Observing Supervisor - This is one of my favourite parts of undergraduate teaching. In this role we get to take students out to the university observatory and give them practical, hands on observing experience. I have served as an observing supervisor for four years, being observing leader for most of the sessions I've taken for the later two, which means I'm directly responsible for the welfare of other staff and students while observing. It requires patience, due to the fantastic British weather, but there have been some sensational views from the telescope.
Throughout my PhD, I took part in continued professional development in the form of the Learning and Teaching in Higher Education (LTHE) stages 1 and 2 course. I successfully completed the assessment for LTHE stage 2 in 2017, earning me, among other things, an associate fellowship of the Higher Education Academy / Advance HE (AFHEA).
Outreach
I firmly believe in engaging people with the exciting world of physics and astronomy. Involving people and making an impact in society is a key part of that. I try to be an active part of the outreach effort of the department, both through representing the group at events, and more recently by producing online content. I have been involved in several Big Bang South West events, as well as several Sidmouth Science Festivals and a variety of stargazing events, both with and without telescopes. 
Recently, I've been working with other members of the department to produce high quality, weekly videos for our Physics at Exeter YouTube channel. Please do go over and subscribe if you'd like to keep up-to-date with what we're working on. 
I've been playing guitar for nearly 15 years, with spatterings of bass guitar, piano and drums in between. I've played for several bands over the years, including Down to Earth and Bon Amis. Currently, my main band is Soul Traders, a 13-piece soul outfit. When I'm not playing with them, I can be found depping with other bands in the area. Recently, I've been standing in on guitar for ska band, The Embezzlers. I'm equally comfortable both on and off stage. I hold an A-level in music technology and feel most at home in Logix Pro X. I have produced a variety of material over the years, including some of my own work and albums by my guitar teacher, Ruth Harry.
One of my proudest musical moments is playing a Soul Traders gig at the Gala dinner at the Star Formation 2016 conference in Exeter; a peculiar case of two disparate world colliding and producing something amazing!
Education
2015 - 2019 - PhD Physics (Astrophysics) - University of Exeter
2011 - 2015 - MPhys Physics with Astrophysics (Hons) - University of Exeter
Memberships
2018 - Present - Member of the Institute of Physics (MInstP)
2017 - Present - Associate Fellow of the Higher Education Academy (AFHEA)
2017 - 2018 - Associate Member of the Institute of Physics (AMInstP)
2016 - Present - Fellow of the Royal Astronomical Society (FRAS)
2016 - Present - Member of the British Humanist Association (BHA)
2015 - 2019- Member of the UK Students for the Exploration and Development of Space (UKSEDS)
2011 - 2016 - Student Member of the Institute of Physics (IOP)
Other Positions
2020 - Present: Committee Member - Institute of Physics, South West Branch
2017 - 2019: President - Space:Exe
2016 - Present: Project Director - XRT-C Project
2015 - 2017: Science and Engineering Officer - Space:Exe
2011 - Present: Science, Outreach and Press & PR Teams - XRT-C Project